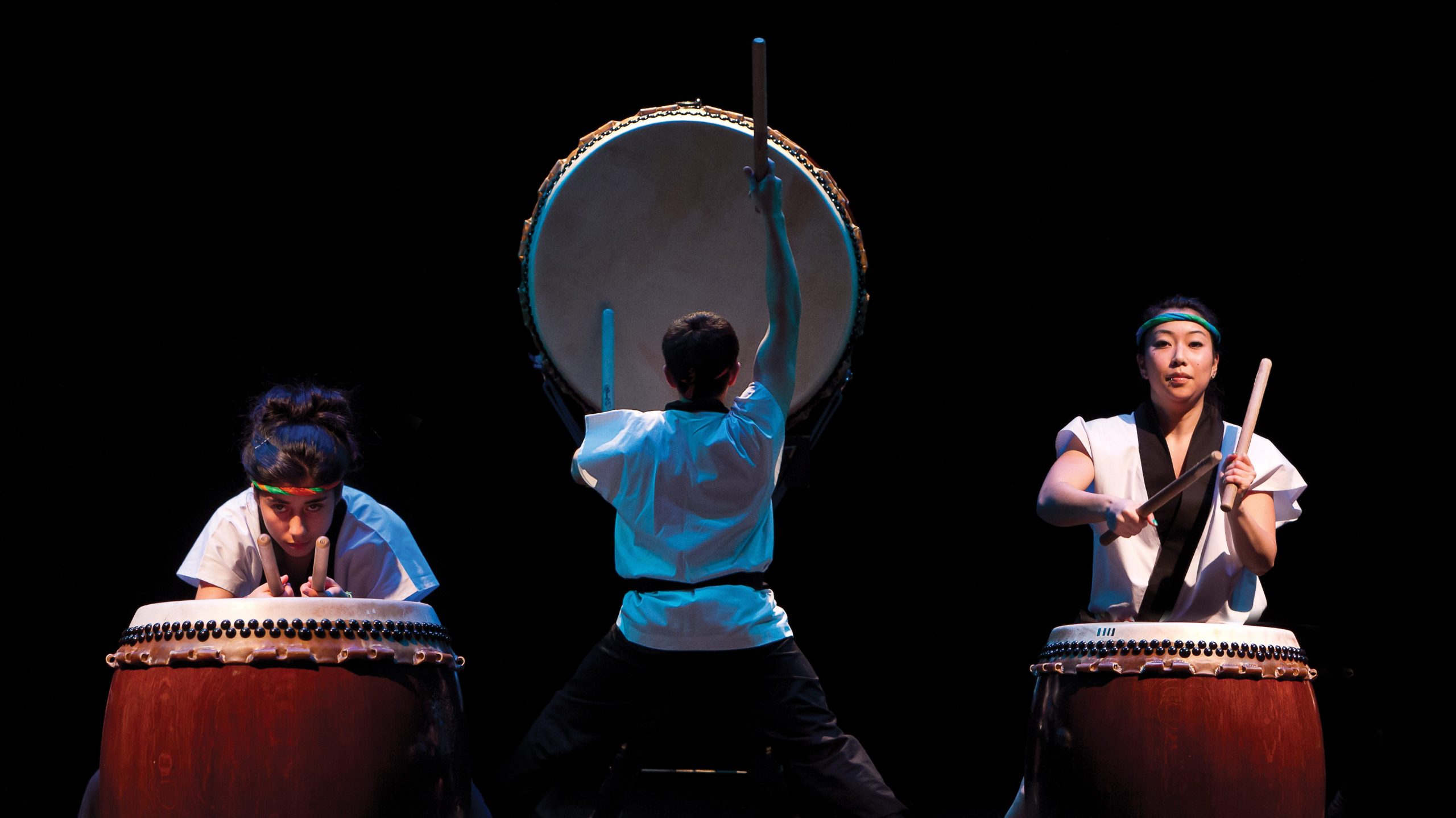 Chibi Taiko, based in Vancouver, is the first children's taiko ensemble in Canada. Chibi was founded by Shinobu Homma in 1993 with a goal of passing on this unique and dynamic performing art on to the next generation of Canadian youth. The group's philosophy emphasizes cooperation, leadership, responsibility and spirituality in addition to the physical and musical discipline needed to build a cohesive and dynamic taiko ensemble.
Each year, Chibi Taiko performs for a variety of cultural and community events. The group frequently performs at fund raising events to lend support to organizations in the Japanese Canadian community such as Tonari Gumi – Japanese Community Volunteers Association, Vancouver Japanese Language School, and Nikkei National Museum and Cultural Centre.
Chibi Taiko is part of the larger North American taiko community. Members have attended and performed at both the North American Taiko Conferences and Northwest Regional Taiko Gatherings which bring together taiko players from North America and Japan.