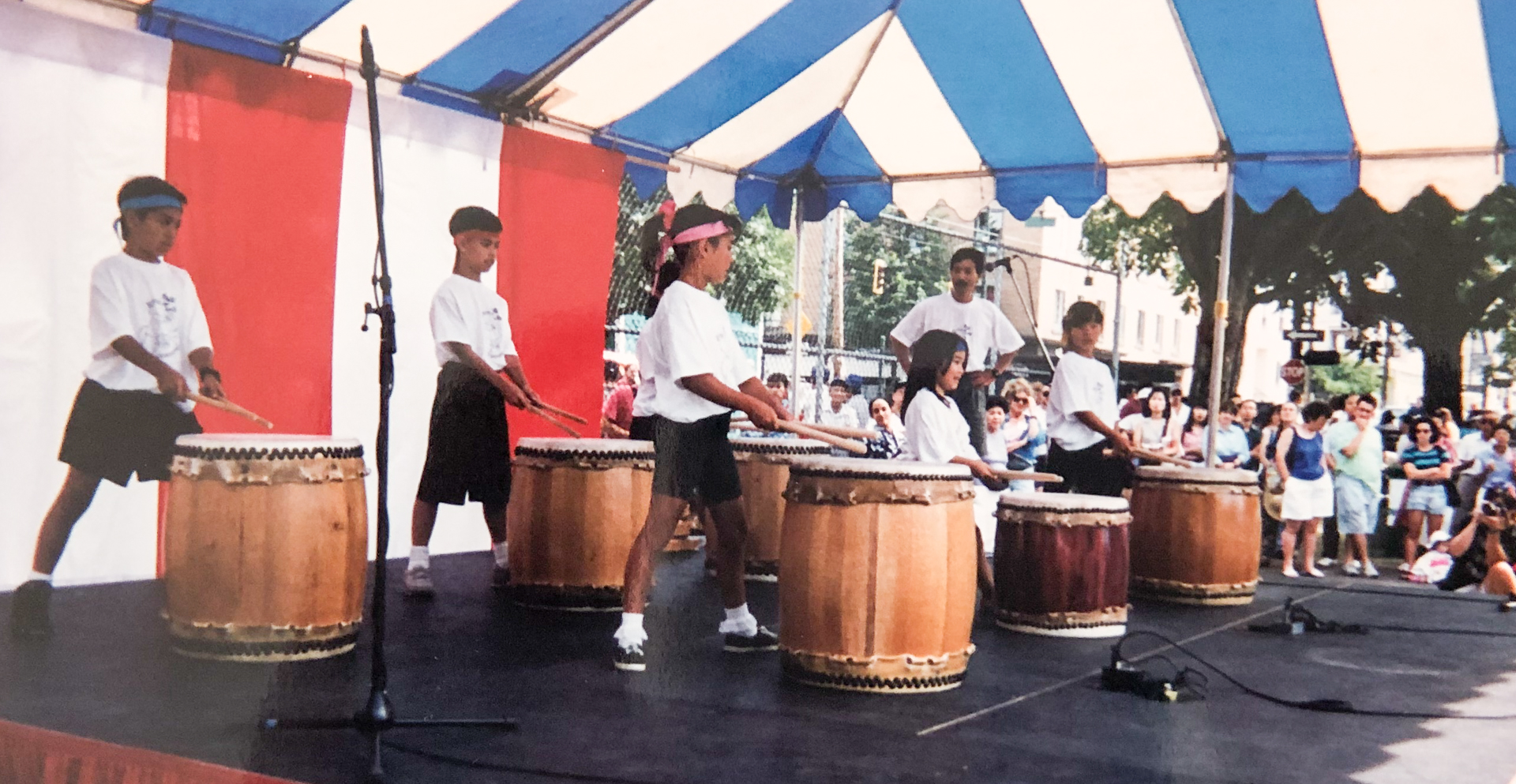 Chibi Taiko formed in 1993 with a fledging group of six children. Since this modest beginning, Chibi Taiko has trained 50+ children and youth over the years.
To celebrate the group's 20th anniversary, Chibi Taiko organized a special performance at the Playhouse Theatre in Vancouver in 2013. Guests included Yoshikazu and Yoko Fujimoto, original members of Kodo, the world renowned taiko ensemble from Sado Island, Japan. Inochi Taiko from Seattle also performed with Chibi.
Chibi Taiko visited Japan in 2009 and 2018 participating in educational exchanges with Bechar Taiko in Onomichi and Saiho Kotengu in Nagasaki. In Onomichi in 2009, the group learned "Ishizue," a dynamic piece from Bechar, and both groups performed together outdoors for the public. Members also enjoyed classes in traditional Japanese arts including ikebana and Noh.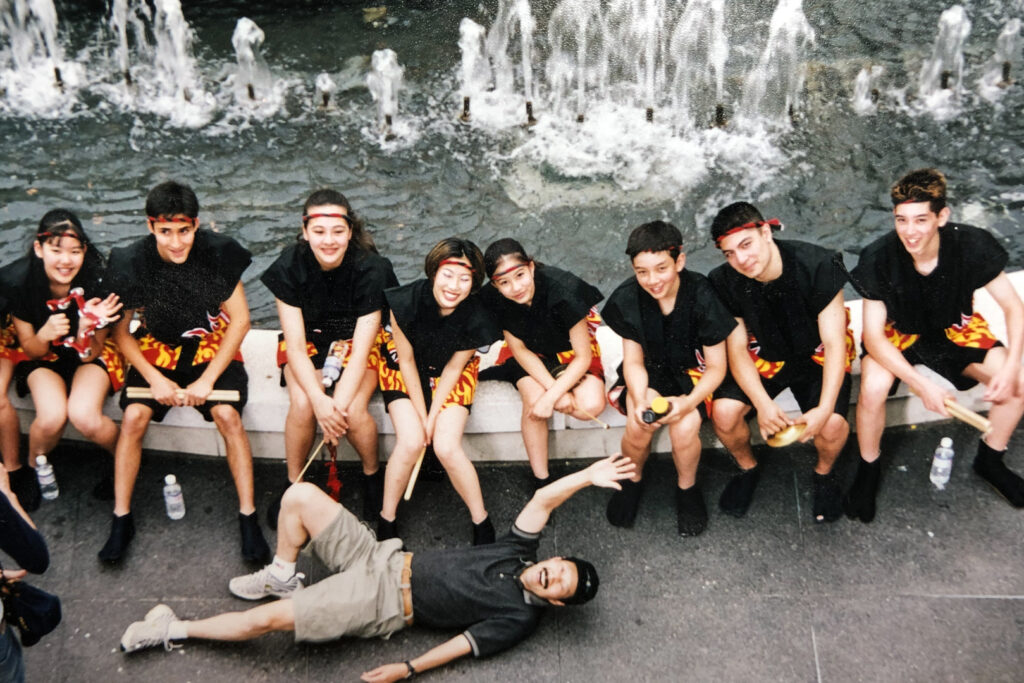 Past performance highlights include The Queen's Diamond Jubilee, Vancouver International Folk Music Festival, Vancouver International Children's Festival, Asian Heritage Month, Youth Forum on Racism, Listen Up Festival, and Doctor's Without Borders to name a few. Chibi Taiko was featured in a promotional video for the 2010 Vancouver Winter Olympics bid.