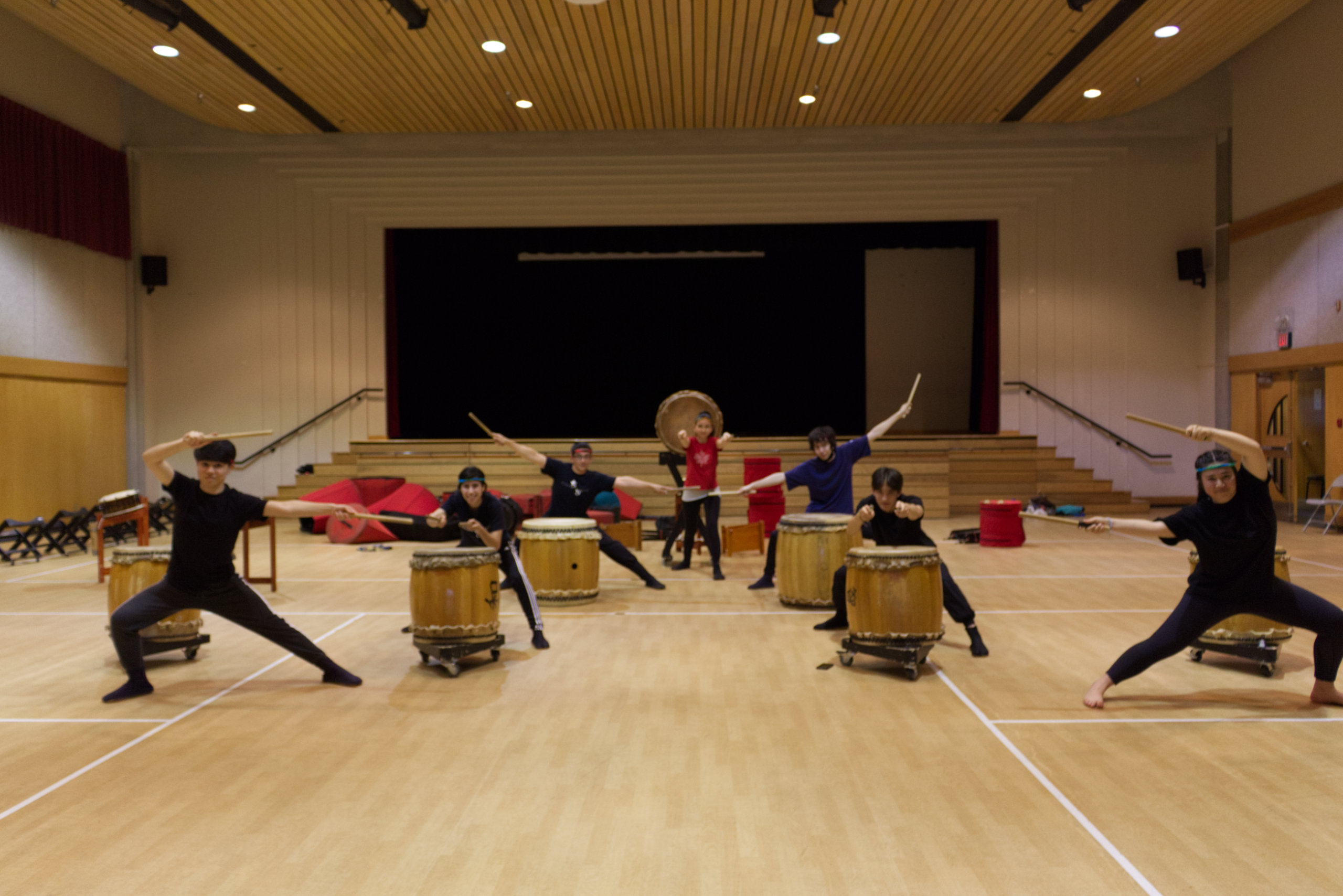 The training includes 1 to 2 ½ hours of practice weekly and periodic workshops given by special guests. Currently Chibi practices on Sunday evenings from 4:30 pm at the Nikkei National Museum and Cultural Centre, 6688 Southoaks Crescent, Burnaby, BC.
There are four levels starting at beginners and then moving to Junior, Intermediate and Senior levels. Each level has specific skills requirements both physical and musical.
Chibi recruits new members from time to time. Contact us for information.
Members
Currently the membership includes 17 children and youth ranging in age from 8 to 35 years old and their parents.
Parents are a vital part of the success of Chibi Taiko. We have monthly meetings to keep members and parents up-to-date on activities and expectations.
There is a one-time membership fee of $30 per player. All instructors are volunteers.